Faeries and Enchantment Magazine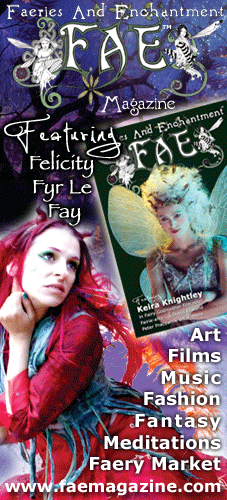 FAE – Faeries and Enchantment Magazine has faerie art, faery fashion, folklore, fairy news, views, events, music, films, meditations and much more. Every issue has more exclusives than you can shake a faery wand at! FAE is a full colour glossy wonderland-sized faerie lifestyle magazine printed and published quarterly in the UK on FSC accredited paper and is 100% carbon neutral.
Our own Felicity Fyr Le Fay (Felicity Fairy) is a feature writer for FAE and one of her enchanting articles on Faery Life can be found in every issue.
World wide subscriptions to Fae Magazine are available from the FAE shop.